Znote AI 2.0 is out 🎉
---
The Javascript Playground with Markdown app for busy developers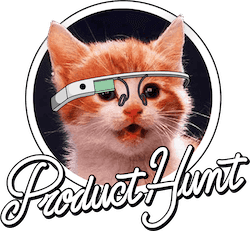 Happy new year!
I'm proud to introduce this new 2.0 version for this new year with MIND-BLOWING FEATURES!🔥
I worked hard to offer you for this new year a much more intuitive version to use ❤️.
🎁 Furthermore, to wish you a happy new year, I decided, all people who purchased licenses in 1.0 will be automatically ported to 2.0 and for you a special code for this month (see below)
Bonus: Don't forget, your Znote license also includes the PRO version of NotebooksJS (the little brother) to replace your NotePad.
What is Znote?
Znote is an application that allows the development and instant code execution to learn and prototype your ideas faster. 🚀
Working with JavaScript and Markdown, it provides various templates to help you solve problems, as well as a AI integration to give you an incredible experience to write and code.
Fully open to the JS ecosystem, you can integrate any NPM and JS libs to build an unlimited piece of codes and make your work more fun.
You will get here: 🧑‍💻
An OpenAI integration 🤖. Game changer! For real! Simply request something from OpenAI by selecting the text to send then Cmd+H

An online recipes and templates free marketplace to never start a note from scratch 📝

A Dynamic help💡to guide you during use
The possibility to run Bash blocks and install directly from note any NPM package 📦
Better than words 🎥
Missing something? Ask me a new template for your use-case or lib. Open a Discussion ✨
Hope you will enjoy using my app and it will make your job a little more fun. 😊❤️
---
WRITTEN BY
@alagrede
The note-taking app for JS Developers
---